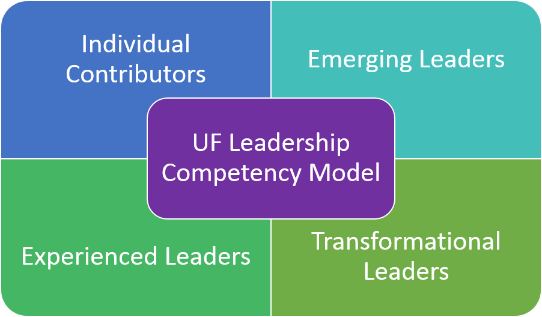 Developing successful leaders at all levels is vital to becoming a preeminent institution. The challenges our campus leaders face every day demand essential skills for becoming agile, forward-thinking, and bold problem-solvers.
UF Training and Organizational Development offers a number of opportunities to help cultivate these competencies at each level.   The Leadership Competency Model is the foundation for all of our Leadership Development programs.
We also provide customized leadership development initiatives tailored to the specific needs of a college, department, or team. Additionally, a modular approach can include the FranklinCovey programs such as "Seven Habits of Highly Effective Leaders," "Leadership Foundations" and "Great Leaders, Great Teams, Great Results."  Click here for the Developing UF Leaders brochure.